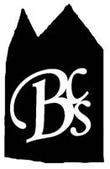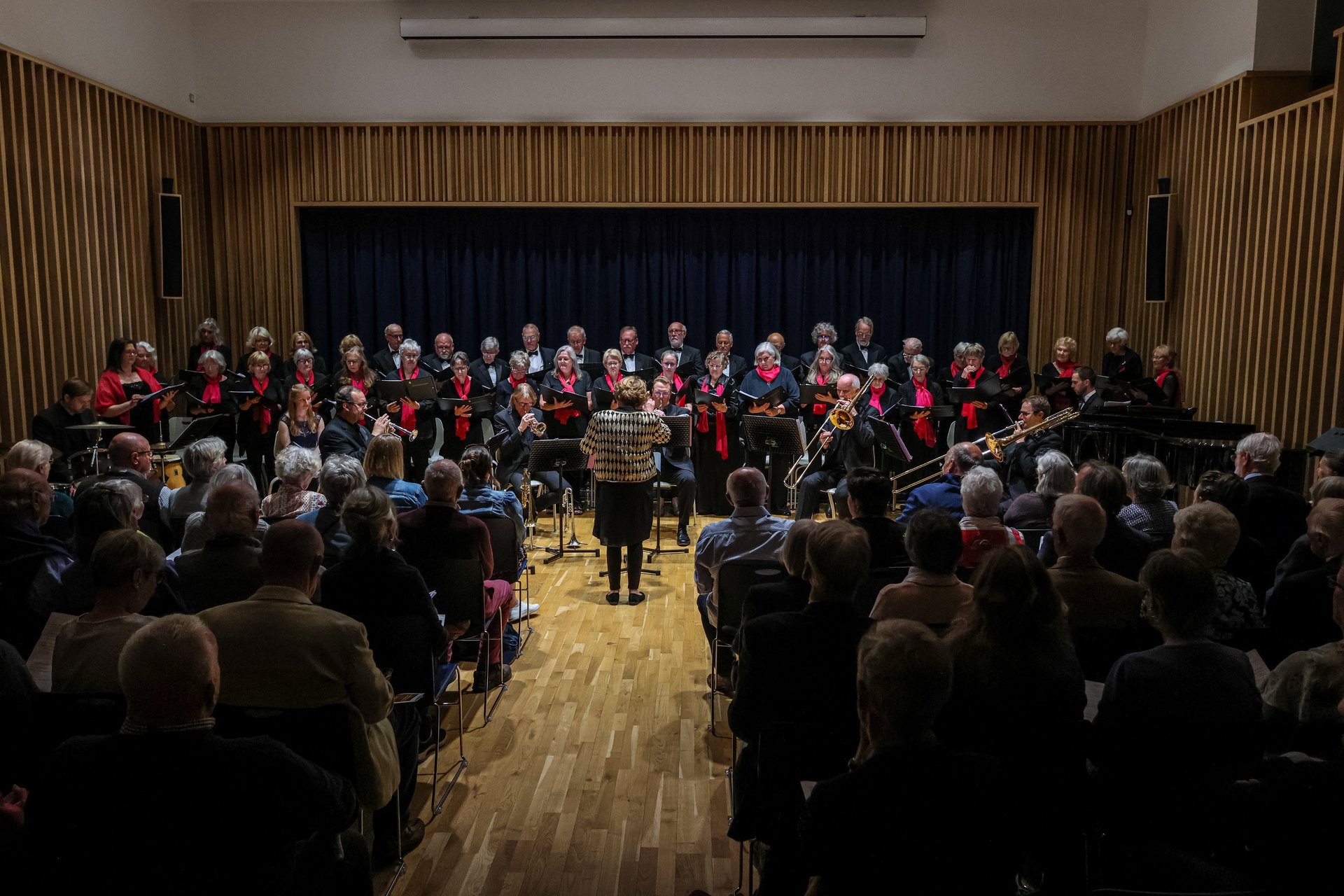 On Wednesday 13 September 2023 we start a new season of choir singing. We will be rehearsing for the last concert in the BCS 30th Anniversary year: our Christmas Concert at St Mary's Church, Bruton on Monday 18 December, 7.30pm.
We look forward to welcoming guest soloist, Eliza Talman (trumpet). Eliza comes from Frome, but is currently finishing her studies at the Royal Academy of Music. We also welcome back organist, Ashley Marshfield for this year's concert. A variety of Christmas carols will be performed, some seasonal music by J S Bach, plus some solo items in what will be a joyful and uplifting evening, complete with festive refreshments. Tickets will be available in November.

Plans for 2024 will be available shortly.
May 2023: Vivaldi - Gloria, Et in Terra Pax, Domine Fili Unigenite; Verdi - Aida, Hebrew Slaves Chorus, Anvil Chorus; Rodgers & Hammerstein - Oklahoma Medley
March 2023: Requiem - Fauré, Cantique de Jean Racine - Fauré, Panis Angelicus - Franck.
December 2022: Green Growth the Holly, Good King Wenceslas, Aspiration - Elgar, The Snow - Elgar, Deck the Halls, Joy to the World - Handel, Away in a Manger, Watt's Cradle Song - Bryan Kelly, No Small Wonder - Paul Edwards, O Holy Night - Adolph Adam, Wassail Song, A Christmas Blessing - Philip Stopford.
May 2022: Alleluia - Buxtehude, Al Shlosha d'Varim, O Lovely Peace - Handel, Ukuthula, Goodbye Ridnesenke Village - Pinkevicius, Requiem - Gylkyson, In Paradisum - Quinn, The Lord's Prayer - Fanshawe, A Gaelic Blessing - Rutter.
December 2019: Hark the Glad Sound -Thomas Merritt, Northern Lights - Ola Gjeilo, The Seal Lullaby - Eric Whitacre, The Three Kings - Michael Praetorius, Love Came Down at Christmas - John Rutter, Ding Dong Merrily on High - arr. G Allan, Noel - Thornett, Praise His Holy Name - Keith Hampton, A Christmas Blessing - Philip Stopford.
May 2019: Mass in Honour of St Ursula - Michael Haydn, Songs from West Side Story - Leonard Bernstein.
December 2018: Break Forth, O Beauteous Heavenly Light - J S Bach, Song's Eternity - Andrew Moore, The Ground - Ola Gjeilo, The Rose - Ola Gjeilo, Candlelight Carol - John Rutter, A Christmas Blessing - Philip Stopford.
November 2018: Never on a Sunday , Beyond the Sea, What are you Doing the Rest of Your Life, Un Homme et une Femme, All the Things you are, Younger than Springtime.
May 2018: The National Anthem - Gordon Jacob, Coronation Anthem No 4 - Handel, My Heart is inditing, King's Daughters, Kings shall be thy Nursing Fathers, Love was His Meaning - Andrew Moore, Super Flumina Babylonis, Song's Eternity, Birthday Madrigals - John Rutter, Come Live with me, When Daisies Pied, Highlights from Les Miserables - CM Schonberg, Choral Suite from Treemonisha - Scott Joplin, We will Rest Awhile, Aunt Dinah has Blow'd de Horn, We're Goin' Around, A Real Slow Drag.
December 2017: A Tender Shoot - Goldsmith, See amid the Winter Snow - J Goss, Blow, Blow Thou Winter Wind - Thomas Arne, 'Twas in the Winter Cold - Joseph Barnaby, This Endris Night - Trad. arr. RVW, Silent Night - Arr. J Palmer, Christus (Recit, Trio and Chorus) - Mendelssohn, Song for Christmas - Donald Cashmore, In the Bleak Midwinter - G Holst, The Stars Watch High - R Johnson, How Far is it to Bethlehem? - Roy Massey, I Saw Three Ships - Arr. J Palmer, Carol of the Bells - Arr. Wilhousky, A Christmas Blessing - Philip Stopford.
October 2017: If ye Love me - Tallis, Laudate Dominum - Mozart, Beatus Vir - Monteverdi, Highlights from the Messiah - Handel: And the Glory of the Lord, Glory to God, Hallelujah Chorus, Old Mother Hubbard - Hely-Hutchinson, Extracts from The Mission - Morricone.
May 2017: Fanfare - Gloria in Excelsis Deo - M Shaw, Beatus Vir - C. Monteverdi, Jubilate: O Be Joyful; Song; Be Ye Sure; O Go Your Way; Be Thankful; For the Lord is Gracious - B. Chilcot, The Seal Lullaby - E. Whitacre, Folk Songs from the Philippines:Paruparong Bukid; Caturog Na, Nonoy; Rosas Pandan - arr. G. Hernandez.
December 2016: Hodie Christus Natus Est - anon arr. Britten, Gaudete - Piae Cantiones c1500, O Come, O Come Emmanuel - 12th Century arr, Salutation Carol - Trad English arr RVW, Puer Natus - German 16th Century, Down in Yon Forest - Trad arr RVW, The Boar's Head Carol - Trad MS, Somerset Carol - Trad MS, Wie schon leuchtet der Morgenstern - Praetorius, Adam Lay Ybounden - John Ireland, Coventry Carol - 15th Century,Two Old English Carols - Holst: A Babe is Born & The Saviour of the World, December Rose - Percy Lovell, In Dulce Jubilo - 15th Cent. German, All This Time - William Walton.
May 2016: Three Songs of Praise - George Dyson, Regina Coeli K127 - Mozart, Songs from Porgy and Bess - George Gershwin.
Previous concert programmes